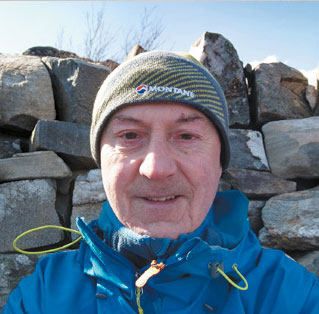 Going electric widens your horizons
THERE WAS a time, a few years ago, when I wouldn't have entertained the idea of buying an electric bike.

Despite friends of mine owning full suspension e-mountain bikes, used for touring long distances over rough, often mountainous terrain, I had no desire to join them. I was content with my carbon road bike and a hardtail MTB which helped with long approaches to hills.

But times change, and there's no doubt that e-bike riding has experienced something of a revolution, which shows no sign of slowing down.

I was in the Dolomites earlier this year, doing an Alta Via trek through the mountains, and e-bikes were everywhere, being ridden by people of all ages – especially those who would have found it hard going without one.

Manufacturers have responded to demand and you only have to search online to find that e-bikes come in a bewildering array of styles and associated power outputs.

They are not particularly cheap compared to non-motorised bikes, but there are considerable advantages to owning one.

A couple of months ago I joined the e-bike boom, and after a bit of research decided to buy a hybrid model which would allow me to combine road rides with some easier off-road stuff.

And I have to say I'm more than pleased I took the plunge. My Focus bike has integrated lights and mudguards, as well as a carry rack and a motor that has all the power I need.

With judicious use of the battery, I can ride at least 80 miles, which is plenty of scope for most cyclists. The bike has also been useful for short trips to the shops and to choir practice. More than anything else, it's fun to ride.

When you consider how much money we're prepared to spend on cars, without batting an eyelid, the expense of an e-bike is put into perspective. If you haven't yet tried one I can recommend it – and I'd be surprised if you're not hooked.


Peter Evans
Scottish Walks & Cycling Editor


---

Scottish Walks & Cycling Digital Subscription
If you would like to be added to our marketing list
and receive a free digital subscription to Scottish Walks
& Cycling, you can register your details by clicking HERE.


---
Social Media

Like us on Facebook -
Scottish Walks
Like us on Facebook -
Scottish Cycling

Follow us on Twitter -
Scottish Walks
Follow us on Twitter -
Scottish Cycling
---
---

CIRCULATION/DISTRIBUTION
For any circulation/distribution enquiries about Scottish Walks & Cycling, please contact: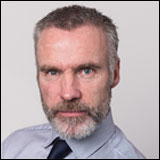 DAVID BOYLE
Circulation/Distribution Manager
Tel: 0141 302 7719
Email:
david.boyle@heraldandtimes.co.uk


---

ADVERTISING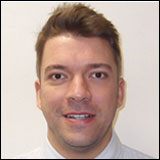 DALI DAHMANE
Head of Advertising
Tel: 0141 302 7759
Email:
dali.dahmane@heraldandtimes.co.uk