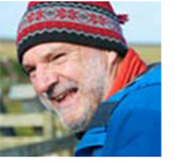 We're on the brink of summer and more and more people want to get out on their bikes. But how safe is it out there?
IN general terms cycling is Scotland is no more risky than anywhere else but is that good enough? Cycling is a fun and healthy activity - it helps you lose weight, is good for your heart and lungs and is a great way for a family or group of friends to have an enjoyable day together.

Many organisations are doing all they can to improve the cycling infrastructure in Scotland, and I take my hat off to groups like Sustrans Scotland who do a magnificent job in creating hundreds of miles of cycling paths and lanes to help make cycling safer. But people are still worried about cycling on Scotland's roads; people are still frightened by the thought of sharing roads with cars and lorries and there is little doubt that many drivers treat cyclists as second-class citizens when it comes to road sharing.

I've had a few close calls with car drivers myself over the years and I'm personally convinced that a system of 'presumed liability' in Civil Law would improve the situation for everyone. Presumed liability establishes a hierarchical structure to identify responsibility in the event of a road traffic accident, bringing certainty to the legal process. But more than that it ensures the most vulnerable road users are protected - cyclists from motorists and pedestrians from cyclists.

Presumed liability helps create a culture of mutual respect between road users. Indeed, the UK is one of only five countries in Europe that does not operate a strict liability regime for road users. Under presumed liability, injured vulnerable road users are properly and promptly cared for and not forced to fight for compensation.

Following a meeting with former Scottish Transport Minister, Keith Brown some months ago, the Road Share campaign commissioned research in order to provide a detailed basis for the introduction of presumed liability for vulnerable road users in Scotland. That research is now available and it has thrown up some interesting facts:

• Government attempts to encourage active travel are being hampered by a lack of legislation that protects walkers and cyclists.

• Walking and cycling are becoming relatively less safe when compared to car travel in Scotland.

• There's a clear and strong association between presumed liability and higher levels of safe walking and cycling.

• The current situation where vulnerable road users who cause the least harm are also the least protected by the law, does not sit comfortably for a mature and socially conscious nation.

• Presumed liability laws provide an incentive to exercise care.

• Our current road traffic liability laws expect those injured or the families of those killed to go through an often harsh and protracted legal process to gain much needed treatment, care and compensation. This is wrong and socially divisive.

• Lower litigation and insurance costs are achieved due to a higher proportion of victims obtaining compensation quickly and fairly.

• Presumed liability has already been successful across a range of sectors in Scotland including environment, workplace, health and safety and consumer protection. Extending it to transport presents no fundamental legal or administrative barriers.

Scottish Cycling magazine has signed up to support presumed liability in Scotland. Will you support it too? Check out all the research and why it could help make Scotland a much safer place for cyclists. Will you sign the petition to show your support for the campaign?

Happy cycling,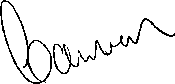 Cameron McNeish, Scottish Cycling Editor
Email: cameronmcneish@btinternet.com
---

Scottish Cycling Digital Subscription
If you would like to receive a free digital subscription to Scottish Cycling, you can register your details here.


---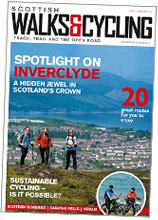 Prefer a Print Subscription?
Scottish Cycling is available in 3000 independent retailers throughout Scotland, priced at £1.50. Alternatively you can receive a postal subscription, also priced at £1.50 per issue
by calling 0141 302 7744.

That's just £6 for the 4 issues!

Quote ref number 4332 and call the subscriptions hotline on
0141 302 7744 or email subs@scottishcyclingmag.co.uk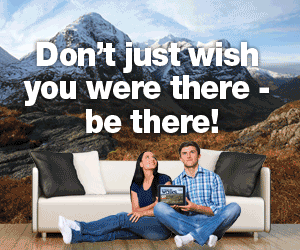 ---

GENERAL ENQUIRIES
For any general enquiries about Scottish Cycling, please contact: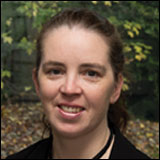 MANDY McHARG
PA to the Publisher
Tel: 0141 302 7722
Email:
mandy.mcharg@scottishcyclingmag.co.uk



---

CIRCULATION/MARKETING
For any circulating/marketing enquiries about Scottish Cycling, please contact: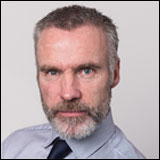 DAVID BOYLE
Circulation/Marketing Manager
Tel: 0141 302 7719
Email:
david.boyle@scottishcyclingmag.co.uk



---

ADVERTISING
For any advertising enquiries about Scottish Cycling, please contact: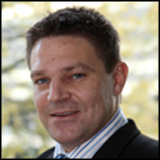 RONNIE DODD
Sales Development Manager
Tel: 0141 302 7757
Email:
ronnie.dodd@scottishcyclingmag.co.uk



---