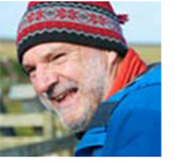 What a wonderful dry and sunny summer
- but now it's gone!
ALREADY it seems like a lifetime ago, one of the best summers we've had for a long time and a season filled with all sorts of tremendous sporting activity - the World Cup, the Commonwealth Games and the Ryder Cup. If, like me, you've used the good weather to get out on your bike then I'm sure you'll have a head full of memories of rolling along, sun on your back, listening to the sound of birds and the reassuring hum of tyres on a dry road.

I started the summer with a two-week bike tour - my old pal Hamish and I caught the ferry to Dublin, took a train (with loads of accommodation for the bikes) to Cork and then cycled down through West Cork to Mizen Head, the most south-westerly point in Ireland. We then faced north and began cycling through Cork and Co Kerry, over the Shannon into Clare, a night on the Aran Islands before taking another ferry to Connemara then up through Co Galway and Co Mayo into Sligo and Leitrim before travelling through Donegal to Malin Head, the most northerly point in Ireland.

But the trip wasn't over. We then cycled by way of the Causeway Coast through Co Antrim to the ferry port at Larne, largely on the route of the first stage of this year's Giro d'Italia. It was probably the best end-to-end trip we've done, and we followed it up with an end of season trip up the length of the Outer Isles, from Vatersay to the Butt of Lewis, a Hebridean end-to-end that is fast gaining cult status!

I'll write something about that trip in the next issue of Scottish Cycling but for the moment we have a feast of information for you in this Autumn issue. As well as our eight recommended routes from various parts of Scotland, Simon Willis suggests it might be a good idea to splash out and get you and your bike properly married to each other! He thought his bike fitted well but was really surprised after a few adjustments by how much better he was cycling. And his mysterious leg pain had vanished...

I've been foraging with Edinburgh chef Paul Wedgwood - on our bikes, and we gathered enough natural goodies for a sumptuous meal; and Hugh Oliver of Glenmore Lodge has gone in search of the perfect mountain bike trail.

Talking of mountain bikes, that's going to be my focus for this winter. I've just watched the amazing Danny Macaskill ride his bike along the Cuillin Ridge on Skye and now that I've picked myself up from the floor I feel inspired to get out on the mountain bike. Not that I'll be trying to emulate anything Danny has achieved but I do have two or three winter backcountry camping trips lined up. I just have to consider whether I'll need snow tyres or not...

Meanwhile, the sun's out and the late autumn colours are looking phenomenal. It's a great day, and a great season, for the bike. I'm off...

Happy cycling,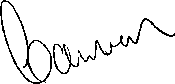 Cameron McNeish, Scottish Cycling Editor
Email: cameronmcneish@btinternet.com
---

Scottish Cycling Digital Subscription
If you would like to receive a free digital subscription to Scottish Cycling, you can register your details here.


---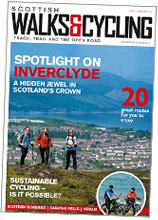 Prefer a Print Subscription?
Scottish Cycling is available in 3000 independent retailers throughout Scotland, priced at £1.50. Alternatively you can receive a postal subscription, also priced at £1.50 per issue
by calling 0141 302 7744.

That's just £6 for the 4 issues!

Quote ref number 4332 and call the subscriptions hotline on
0141 302 7744 or email subs@scottishcyclingmag.co.uk